Join or Renew Membership
Membership will save you money and allow you to enjoy unlimited visits to Wonderscope for a full year! Membership pays for itself within a few visits, and there are several levels to accommodate your family's size (ages 2 and up): Playtime Mini, Playtime, Supersize, Wonderful, and Sustaining.
Your membership allows you to visit as often as you like, but keep in mind that the number in your group per visit must not exceed your membership level allowance. Any additional individuals 2 years and older must have a guest pass or pay admission.
PLEASE NOTE: Members must reserve free admission tickets for entry during specified Ticket Days. General admission for members is always free. However there are certain times (spring break, holiday break, and summer months) when members must reserve free tickets in advance to enter. Click here to learn about these Ticket Days.
Did you know that Wonderscope members receive discounts at various businesses? Click here to see the discounts. 
Click here to see other children's museums you can visit at a discount with a Wonderful or Sustaining level membership.
Want to give a Wonderscope membership as a gift? Click here to order a Gift Membership.
If you have any questions about memberships, please contact Membership and Visitor Engagement Coordinator Anna Sharp at asharp@wonderscope.org.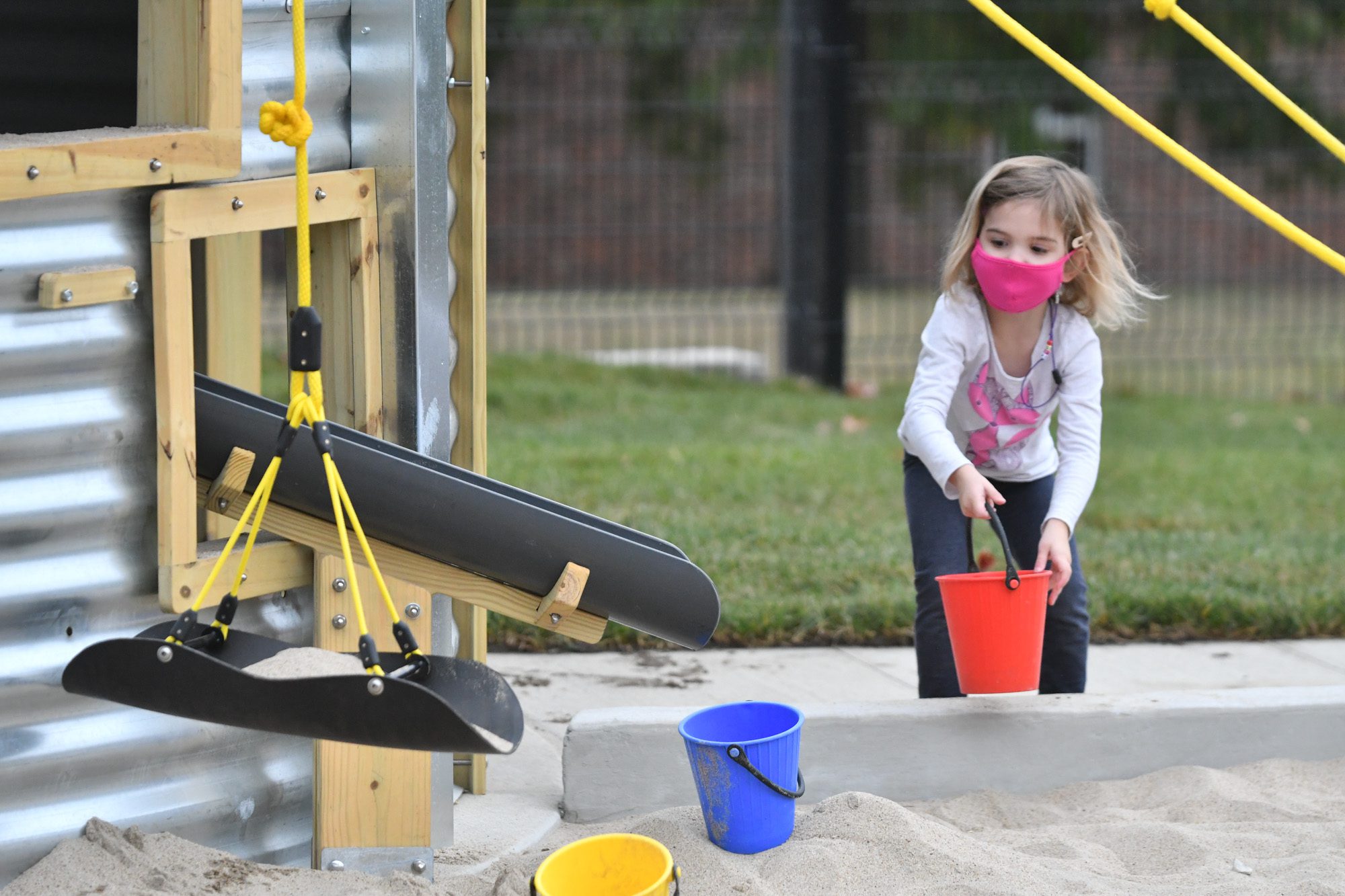 Choose the right membership level for you. Below is a chart listing the benefits of each level.
Click here to see other museums you can visit at a discount with a Wonderful or Sustaining level membership.
Please note:
Memberships are non-transferable and non-refundable.
Memberships are tax deductible.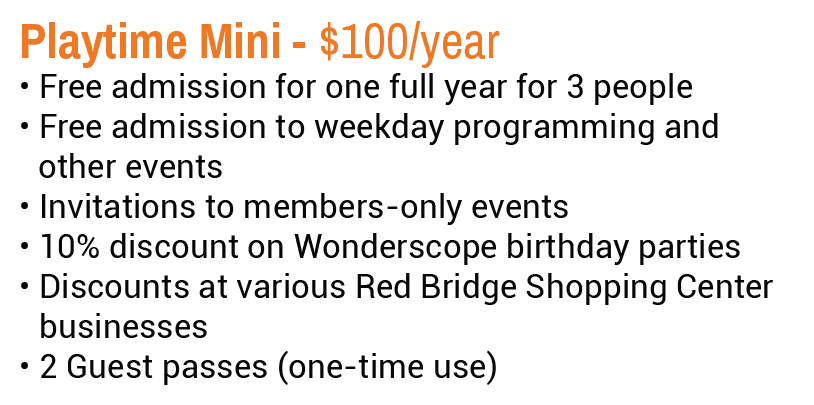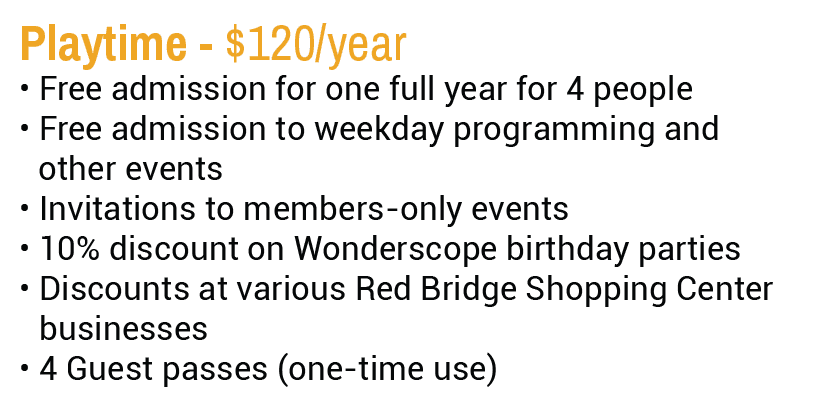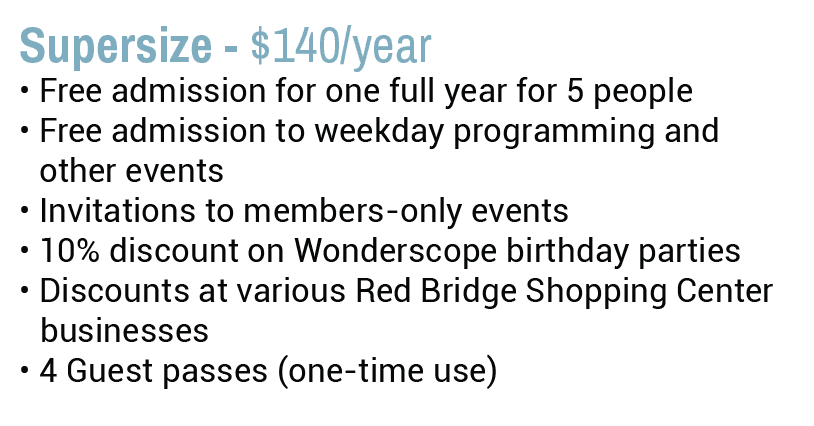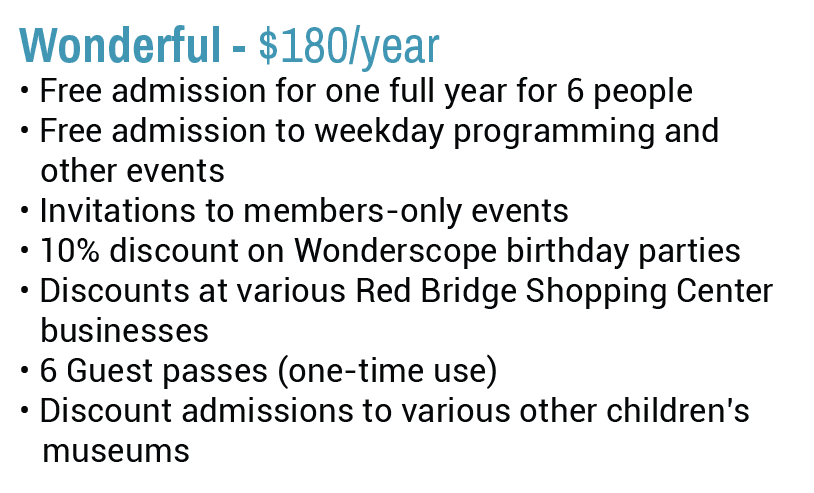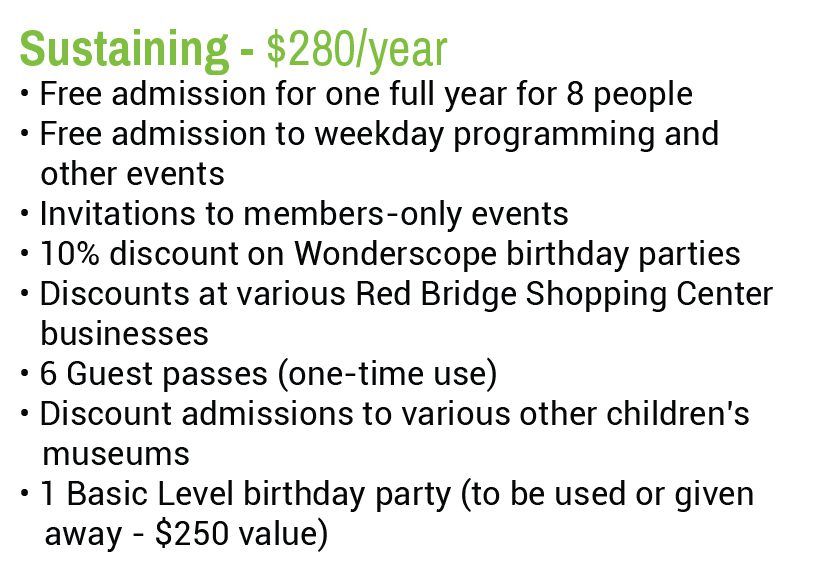 Give the gift of Wonderscope
Memberships can also be given as a gift. If you know someone who would love to play at Wonderscope, choose "This membership is a gift" when purchasing your membership and fill in a few extra details. We'll either mail them their membership or keep it a secret if it's a surprise!
You or someone you know may be eligible for a $5 membership through our Wonder Fund program. Learn more.
Residents of Cass, Clay, Jackson and Platte counties in Missouri, and Johnson, Leavenworth and Wyandotte counties in Kansas that meet U.S. Federal Poverty Guidelines are eligible for Wonder Fund memberships. 
Member Perk: Museum Swap Days
Thanks to a partnership between Wonderscope and the Kansas Children's Discovery Center, all Wonderscope members can visit Topeka's children's museum at no cost on designated Swap Days! (Wonderscope offers the same for Discovery Center members.) Just show your membership card at the admissions desk.
2023 Swap Days
Sunday, March 12
Sunday, June 11
Sunday, September 10
Sunday, December 10