1
Science • Technology • Engineering • Arts • Math
Please be aware that if our museum reaches capacity, there may be a wait time for admission.
MONDAY:
Closed
TUESDAY-FRIDAY:
9 AM – Noon
1 PM – 4 PM
(Closed Noon – 1 PM)
Everyone must reserve tickets in advance to enter. Click here for tickets.
SATURDAY:
9 AM – 5 PM
SUNDAY:
Noon – 5 PM
Last admission 30 minutes prior to the end of each play session.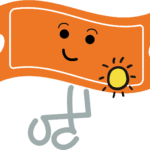 Tuesday through Friday
Everyone must reserve tickets in advance! This includes members and pass holders. 
The Regnier Family Wonderscope Children's Museum of Kansas City
The region's only accessible, non-profit children's museum dedicated to providing STEAM – Science, Technology, Engineering, Arts, and Math – educational experiences for young children and their families. Wonderscope features 30,000 square feet of indoor exploration and 1/2 acre of year-round outdoor adventure, all with a unique Kansas City theme. The museum is easily accessible via public transportation and major roadways.
A Wonderscope membership gives you an opportunity to save money and enjoy unlimited Wonderscope visits. Family memberships start at just $100. Buy or renew your membership online today!
You or someone you know may qualify for a $5 membership through our donor-supported Wonder Fund. Learn more.