Volunteer with Wonderscope
Volunteer and be part of the magic of Wonderscope. Discover the joy of volunteering to help spark a lifelong love of learning through the universal and uniting power of play. Individuals or groups are invited to apply and help make a difference.
Individual volunteers (Student and Adults) work with both Guest Services and Program Specialist staff to ensure all guests and members feel welcome, safe, and have an overall positive experience in all exhibit and museum spaces.
All individual volunteers over the age of 18 years will require a background check completed.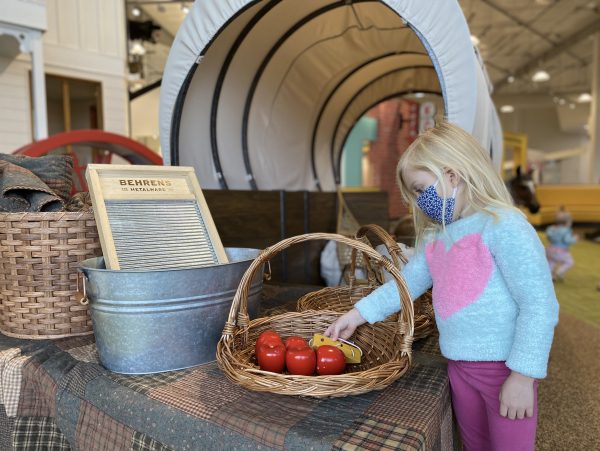 (13 years through college)
If you are outgoing, flexible, patient and love to play with children, then Wonderscope is the place for you. Student Volunteers are asked to commit to a minimum of 30 hours within a year.
If you enjoy playing with children, supporting their parents, and available Tuesday through Friday, between 8:30 AM – 4 PM, Wonderscope is the place for you. We ask all volunteers to commit to a minimum of 30 hours throughout a year.
Wonderscope invites school, church or corporate groups to share their time and talents. Contact Maggie Fayard at mfayard@wonderscope.org for more information on how your group can make a difference at Wonderscope.