Wonderscope Sticker Friends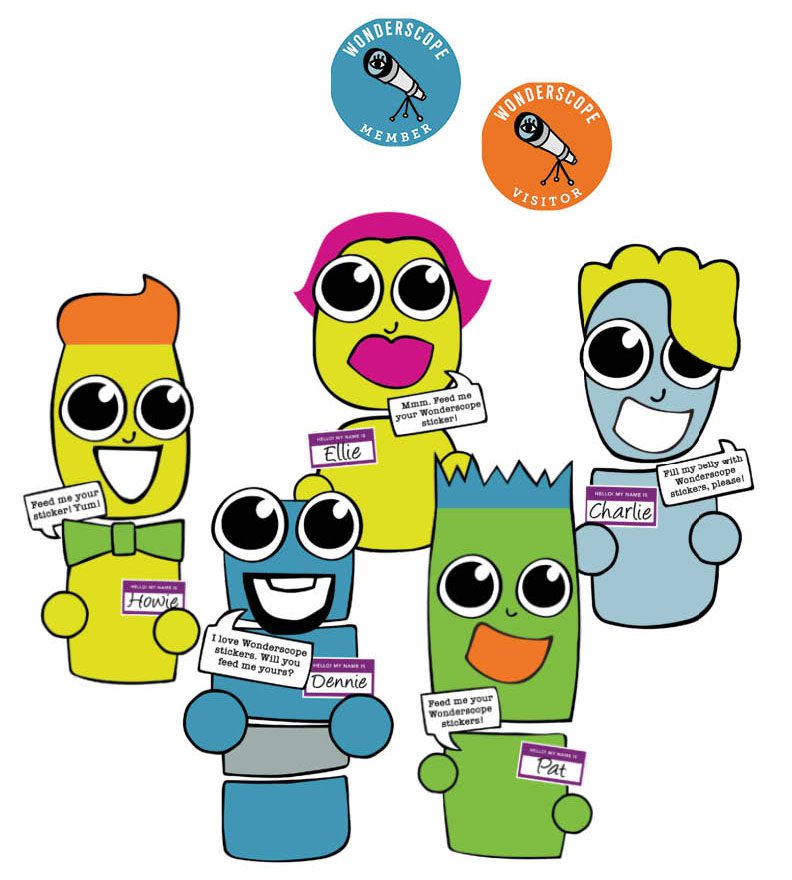 Meet Our Sticker Friends!
Please join us in welcoming our Wonderscope Sticker Friends! Meet Howie, Ellie, Charlie, Dennie, and Pattie. They can't wait to meet you and tell you their stories…and to gobble up all the Wonderscope stickers you slide into their mouths!
We are so excited to have these fun Sticker Friends in front of the museum to fill their bellies with all the Wonderscope stickers that walk out the door! Plus, each character has a QR code that will tell your family all about them! Just scan the QR code with your phone camera and listen.
Please feed our new friends your stickers to keep them happy and to keep Wonderscope clean and free of stickers. Be sure to put the stickers into and not on the Sticker Friends. They like to EAT stickers, not wear them. Thank you!!