Named Best Summer Camp by Kansas City magazine!
Wonder Campers meet new friends and enjoy stimulating, themed learning in the museum exhibits. With indoor and outdoor activities, group games, art projects, and exploration playtime, your children are sure to have a memorable time at Wonder Camp!
In addition to Spring Break Camps, Winter Break Camps, and Summer Camps, Wonderscope has "Pop-Up Camps" for various days throughout the year when school districts in the area are not in session.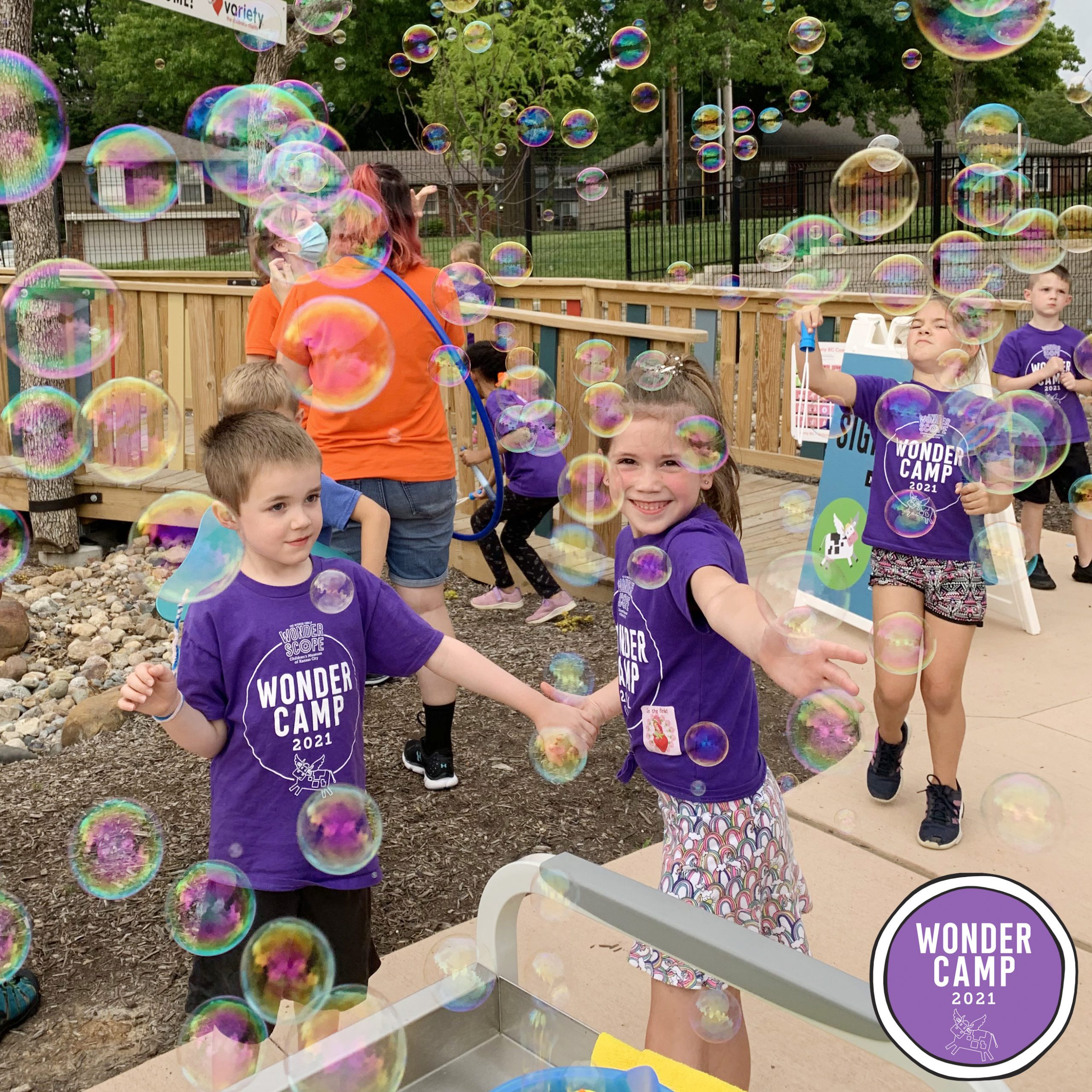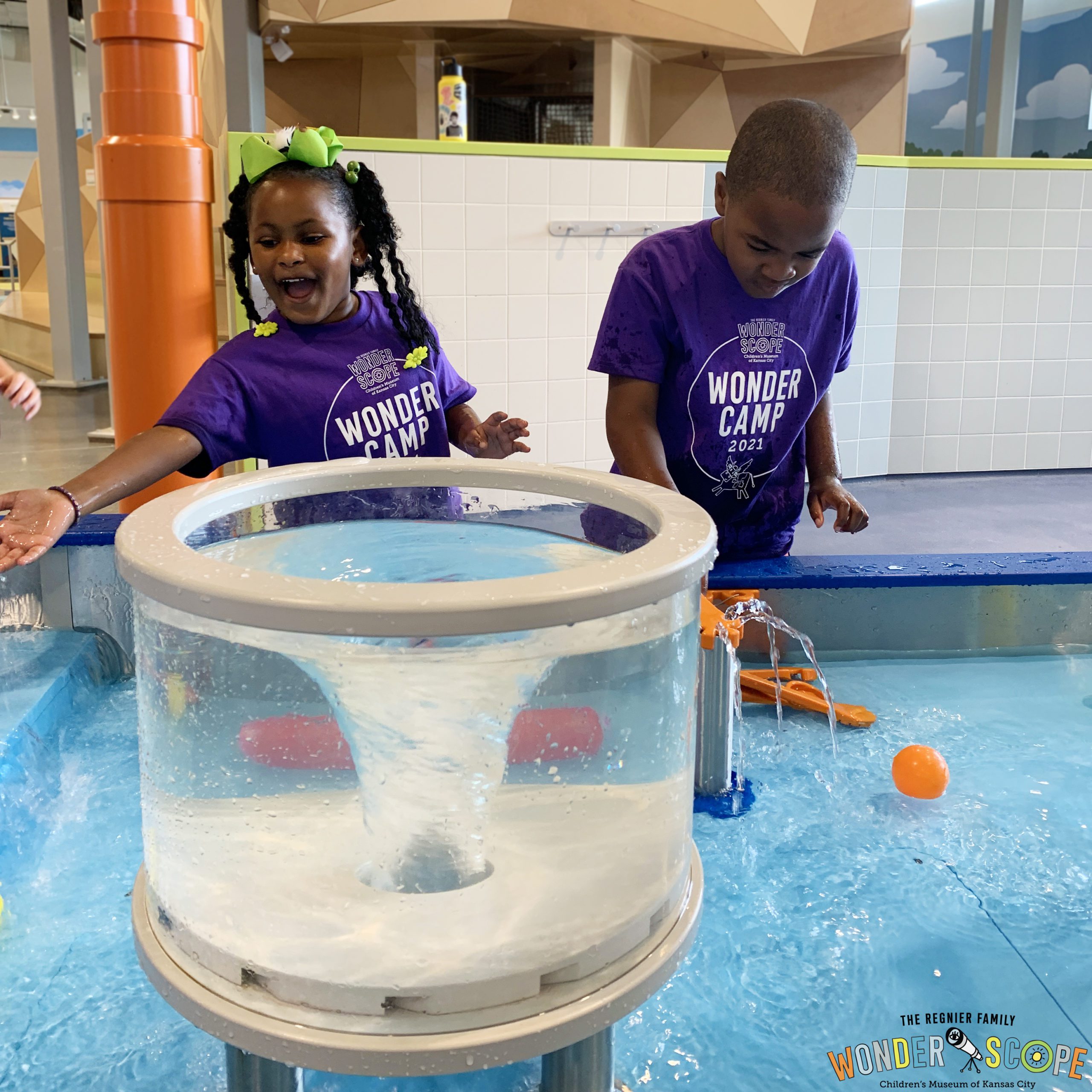 SUMMER CAMPS
Ages 4-10
June 5-August 4
No camp July 3-7
Registration opens April 3
FALL POP-UP CAMPS
Dates TBD
Registration opens August 28
WINTER BREAK CAMP
December 26-29
Registration opens November 20
Our Wonder Camp was named KC's best summer camp by Kansas City magazine!
Summer camp registration opens April 3.
Camp dates: June 5-August 4. There is NO camp July 3-7.

Camp hours: 9:00 am to 3:30 pm, with drop off at 8:45 am and pickup from 3:45 to 4:15 pm.

Summer camps are for two age groups: 4-6 and 7-10, with 25 campers per group.

Camper to Camp Leader ratio is 1:9.

Camp enrollment is only by the week and for full days. Cost per week is $175. Full amount is due at the time of registration and is non-refundable; no-shows are non-refundable.

A limited number of scholarships are available.
2023 SUMMER CAMP THEMES
Future Me Camp
June 5th-9th
July 10th-14th    
What does your child want to be when they grow up?  During this five-day camp your child will explore many different professions! Meeting with community partners, children will imagine themselves in different jobs to build vital functional literacy, critical thinking, collaboration, and "world of work" skills and knowledge.
Goofy Ingredients Camp
June 12th- June 16th
July 17th-July 21st 
Orders up!  This five-day camp explores all we can do with ingredients from our kitchens.  We will conduct science experiments that make popcorn dance, design marshmallow catapults, decorate planters, and much more!
Lights! Camera! Action!      
June 19th-June 23rd
July 24th-July 28th      
Does your kiddo love the spotlight?  Our five-day camp allows opportunities for campers to grow creatively, by putting on performances, creating puppets, designing costumes, and much more.  We cannot wait to see where their creativity will take them!
Story Book Camp
June 26th-June 29th
July 31st- August 4th    
Calling all bookworms!  This week we are focusing on five different books to inspire our art, STEAM experiments, and games.  By the end of the week your child will have marched in a Letter Parade, decorated a cookie, made an "egg"ceptional new friend, and much more. Can you guess what some of our books are from those activities?  Sign up to find out!