Named Best Summer Camp by Kansas City magazine!
Wonder Campers meet new friends and enjoy stimulating, themed learning in the museum exhibits. With indoor and outdoor activities, group games, art projects, and exploration playtime, your children are sure to have a memorable time at Wonder Camp!
In addition to Spring Break Camps, Winter Break Camps, and Summer Camps, Wonderscope has "Pop-Up Camps" for various days throughout the year when school districts in the area are not in session.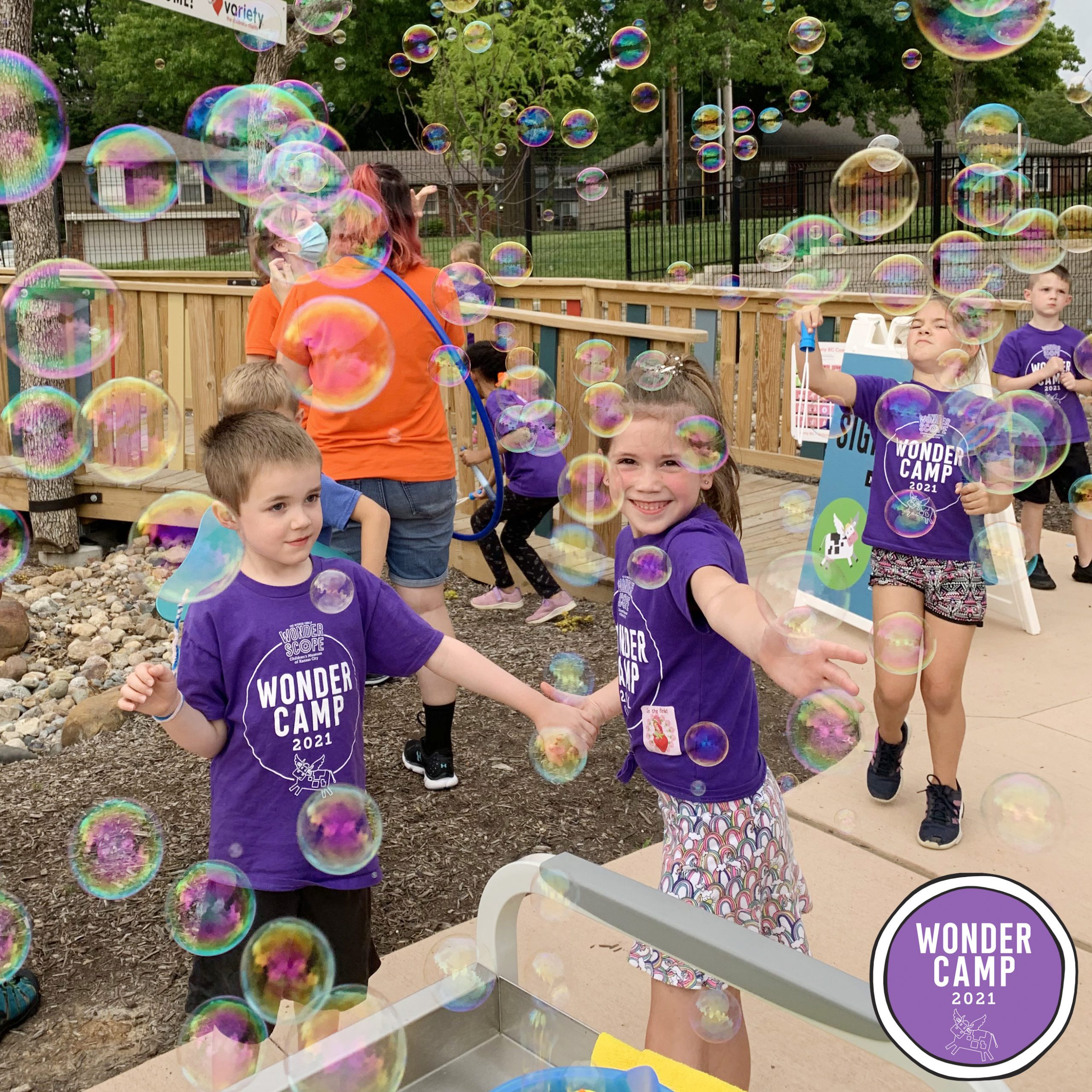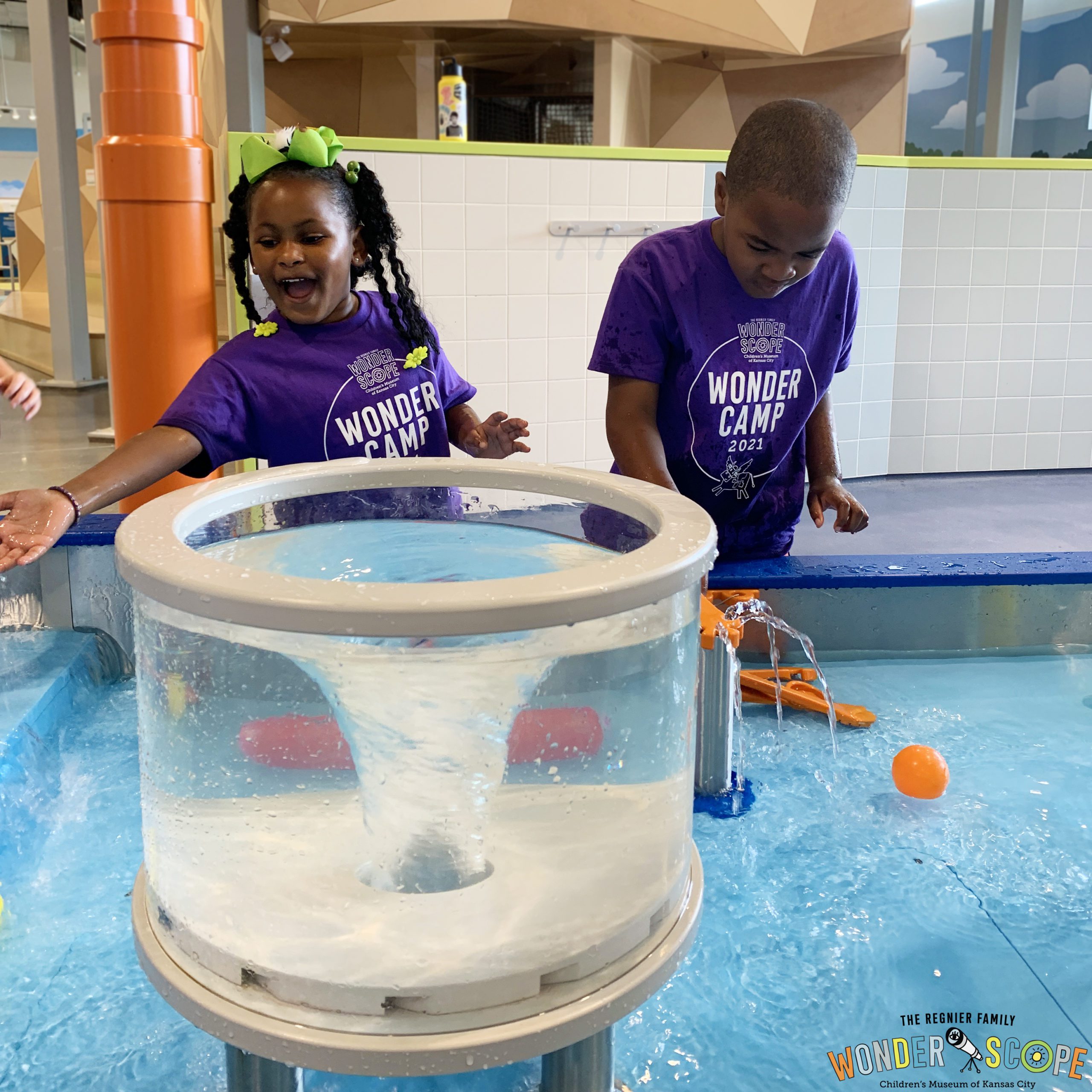 FALL POP-UP CAMPS
Registration opens September 1
WINTER BREAK CAMP
December 18-22
Registration opens November 6
INDIVIDUAL DAY CAMPS
Wednesday, December 27
Thursday, December 28
Friday, December 29
Watch your email for news on when registration opens
Our Wonder Camp was named KC's best summer camp by Kansas City magazine!
2023 FALL POP-UP CAMP DATES & THEMES
Friday, October 13 – Fall Sky

Thursday, October 19 – Monster Mash

Friday, October 20 – Mad Scientists

Friday, October 27 – Halloween

SOLD OUT